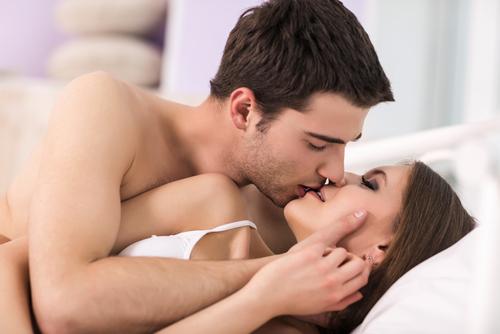 Who doesn't think about sex? Everybody does. Period. If you are an adult who's had sex before or is wanting to have soon, you must be thinking about sex every now and then. Don't want to admit? Well, that's your call, but it's a fact that sex is on people's minds, both male and female! And, if you are somebody who's sex life is not that gratifying at all, then you have got all the more reasons to think about sex, to crave sex and take steps that lead to better sex and chemistry with your fuck buddy. What leads to a good sex life, you ask? Well, there are a lot of things, but to begin with, you can ask these questions from your partner and take your step forward towards a better sex life:
1.Ask your fuck buddy about the best sexual experience he/she had
Tell your sex partner about your previous experience; what you enjoyed the most, what turned you on, what drove you crazy. Something that is really important here is to say and ask all these things in a way that neither you, nor your partner feels jealous of the previous fuck buddies. Your aim while saying and asking things should be to tell the other person about your interests and know his/her at the same time.
2.What are your sexual fantasies?
This is the thing you should definitely not miss on talking about with your partner. Talk to your sex partner about your ideal sex life; your favourite position, how many times a week you want to do it, what intensity you prefer; whether you like gentle, moderate or aggressive style of sex, where you want to do it; couch, bed, against the wall.
3.What do you enjoy about your current sex life
Be open about the things you like about your sex life with your current partner. Share with him/her what he/she does that makes you go mad.
4.Is there something that you want to keep repeating, something you like more than anything else?
To have ultimate sexual pleasure with your fuck buddy, tell him/her to repeat things that make you satisfied more often. Don't be anxious or scared to voice your opinion. Also, don't overdo the things that give you satisfaction as it will lose its charm. To keep the pleasure intact do it in limits.
5.Do you want to do something new?
Okay… you like a few things, but that doesn't mean you won't get interested in newer things. Ask your partner or rather we would say, discuss with your partner something that you haven't done before but want to give it a try.
Share these questions and you will notice a change in your sexual life… a positive change, change you would love to embrace. Try it guys… you are gonna love it, believe us!